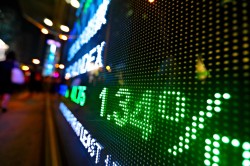 JANUS/IDR UNRESTR (ASX:JHG) insider Kevin Dolan bought 3,318 shares of the company's stock in a transaction that occurred on Monday, July 29th. The stock was purchased at an average price of A$39.18 ($27.79) per share, for a total transaction of A$129,999.24 ($92,198.04).
ASX JHG traded up A$0.07 ($0.05) during trading hours on Friday, reaching A$28.00 ($19.86). The stock had a trading volume of 1,329,744 shares. The company's fifty day moving average is A$31.50. The stock has a market cap of $5.46 billion and a PE ratio of 12.33. JANUS/IDR UNRESTR has a 52-week low of A$26.96 ($19.12) and a 52-week high of A$43.66 ($30.96). The company has a current ratio of 2.74, a quick ratio of 2.62 and a debt-to-equity ratio of 9.78.
About JANUS/IDR UNRESTR
Janus Henderson Group plc is an asset management holding entity. Through its subsidiaries, the firm provides services to institutional, retail clients, and high net worth clients. It manages separate client-focused equity and fixed income portfolios. The firm also manages equity, fixed income, and balanced mutual funds for its clients.
See Also: Swap
Receive News & Ratings for JANUS/IDR UNRESTR Daily - Enter your email address below to receive a concise daily summary of the latest news and analysts' ratings for JANUS/IDR UNRESTR and related companies with MarketBeat.com's FREE daily email newsletter.