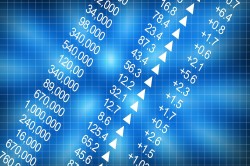 Bicycle Therapeutics Limited (BCYC) is planning to raise $64 million in an initial public offering on Thursday, May 23rd, IPO Scoop reports. The company plans to issue 4,300,000 shares at $14.00-$16.00 per share.
In the last year, Bicycle Therapeutics Limited generated $7.1 million in revenue and had a net loss of $21.8 million. The company has a market-cap of $265.4 million.
Goldman Sachs, Jefferies and Piper Jaffray acted as the underwriters for the IPO and Canaccord Genuity was co-manager.
Bicycle Therapeutics Limited provided the following description of their company for its IPO: " We are a clinical-stage biopharmaceutical company developing a novel class of medicines, which we refer to as Bicycles, for diseases that are underserved by existing therapeutics. Bicycles are fully synthetic short peptides constrained to form two loops which stabilize their structural geometry. This constraint is designed to confer high affinity and selectivity and the relatively large surface area presented by the molecule allows targets to be drugged that have historically been intractable to non-biological approaches. Bicycles are a unique therapeutic modality combining the pharmacology usually associated with a biologic with the manufacturing and pharmacokinetic, or PK, properties of a small molecule. Bicycles are excreted by the kidney rather than the liver and have shown no signs of immunogenicity to date, which we believe together support a favorable toxicological profile. ".
Bicycle Therapeutics Limited was founded in 2009 and has 61 employees. The company is located at B900, Babraham Research Campus, Cambridge, CB22 3AT, United Kingdom and can be reached via phone at +44 1223 261503. or on the web at http://www.bicycletherapeutics.com.
Receive News & Ratings for Bicycle Therapeutics Limited Daily - Enter your email address below to receive a concise daily summary of the latest news and analysts' ratings for Bicycle Therapeutics Limited and related companies with MarketBeat.com's FREE daily email newsletter.